read
I'm in SF on break and I just created this blog. I used Jekyll with github-pages. I didn't think it would be this easy to launch honestly, but there are many templates out there that you can launch on the fly. I used the mediator template from Dirk Fabisch and I think it looks great. Thank you Dirk!
What spurred me to start this blog was a bitcoin challenge from my friend Tushar. We won some bitcoin from a Bitcoin hackathon last fall (team Bitrec), and we really wanted to spend it in the restaurant tech scene here in SF. Unfortunately, we lost $100 worth of bitcoin since its decline. Damn!
It's ok though, we still have some left. So the challenge was to spend a week buying food with only bitcoin (no exchange, debit, or gift cards). This came out of our excitement for eating delicious Indian food at Curry Up Now in the Mission District. It's delicious, trust me: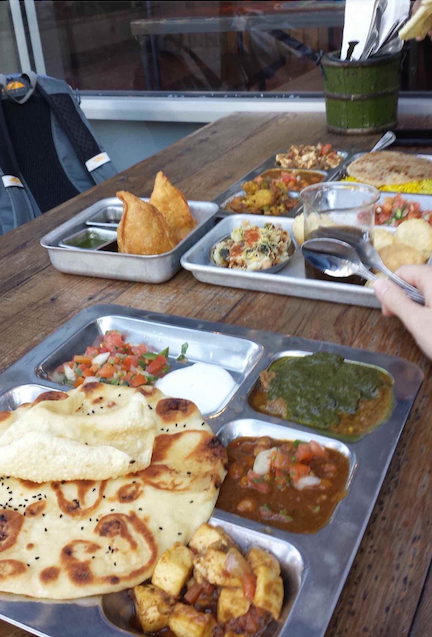 I gladly took the challenge, since I want to save money on food anyways (#gradlife). The next day we went to Bamboo Asia. I went to the Japanese stand, since they serve Vietnamese/Indian/Japanese in the same restaurant. I know it was already a bad sign, but a challenge is a challenge. I got a Chirashi type bowl, which was absolutely terrible. Please don't waste your money at this place! Good thing was, the cashier had no idea how to use bitcoin and I wound up getting the meal free! Glad I didn't pay for this meal: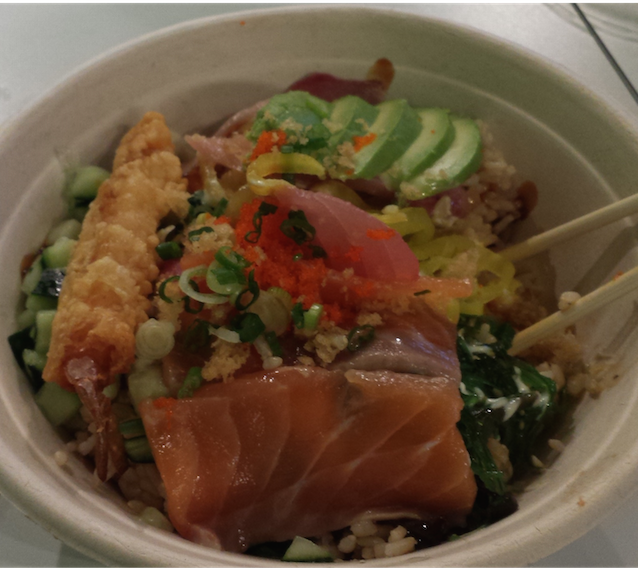 Don't be fooled by the image, it's terrible.
I didn't spend BTC today so I guess the challenge is over. But here's the blog! :D